What do Dungeons and Dragons, Batman, and Joyce Carol Oates have in common? They all take inspiration from the works of H.P. Lovecraft. Even if you haven't heard of Lovecraft, there's no doubt that you've been exposed to his legacy, you probably just didn't know it! If you're interested in modern iterations of Lovecraft, there are plenty of books, movies, television shows, video games, and podcasts for you to choose from. Here are just a few: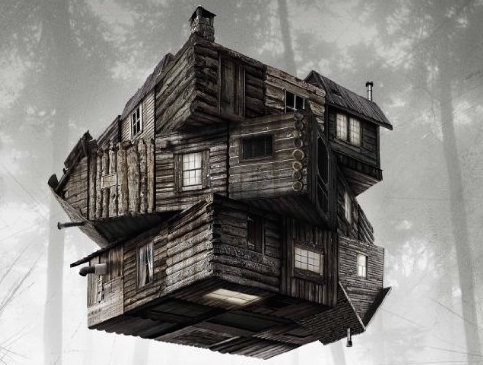 Written by Joss Whedon of Buffy fame and Drew Goddard, Cabin in the Woods has already become a modern cult classic. It parodies the horror genre in general but takes specific aim at the monsters of the Cthulhu mythos. Cabin shares Lovecraft's irreverence for human life. The human protagonists are pawns of human scientists, who are in turn pawns of giant, immortal humanoids called the Ancient Ones. If your eye is good enough, you'll catch a cameo by Cthulhu himself.

A Lovecraftian podcast that contains slightly more humor than horror, Night Vale is a town in the Southwestern United States where "all conspiracy theories are real," according to its creator Joseph Fink. The local radio host Cecil Palmer reveals Night Vale as a place overrun by mysterious "angels", an all-knowing Glow Cloud, and a race of tiny humans who live underneath the Desert Flower Bowling Alley and Arcade Fun Complex. Night Vale is produced by Commonplace Books, which also publishes The Untold Stories of H.P. Lovecraft.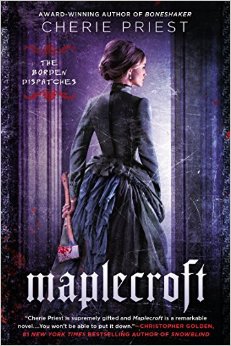 Cherie Priest's novel has everything a Lovecraft story does: a sleepy New England setting, Lovecraft's Miskatonic University, and despicable monsters committing unspeakable crimes. But it also has everything a Lovecraft tale doesn't: three-dimensional female protagonists, sex, and money. The novel follows Lizzie Borden after she is acquitted of her parents' murders. It turns out, she did murder them, but only to save them from becoming horrible monsters with a bloodlust. Now, the Lovecraftian sickness is sweeping the small Massachusetts town of Fall River and it's up to Lizzie and her sister to stop the impending epidemic.
Oculus is a good old-fashioned monster movie. Like Lizzie Borden, Tim (Brendan Thwaites) was blamed for the death of his parents, but he believes monsters in a mirror committed the crime. In an effort to make peace with their parents' unusual deaths, Tim and his sister Kaylie (Doctor Who's Karen Gillan) return to their childhood home, where they relive their parents' descent into psychosis and become increasingly detached from reality.
 A classic board game that uses the Lovecraft mythos to entertain your friends for up to four hours. The basic premise is this: you and your friends are in the small Massachusetts town of Arkham where strange things have been happening. At some point during the game play, an Ancient being will be released and if you're lucky, all of you might just be able to defeat it before it destroys the world. Perfect for anyone who loves complicated gameplay and doesn't mind investing two or more hours into a game that might end with everyone dying.
Harrison Squared is Daryl Gregory's first foray into young adult fiction. It follows the son of a scientist whose leg (and father) were eaten by a sea monster when he was a boy. The bite may or may not have given him super powers. Harrison and his mother move from California to a sleepy Massachusetts town in order to hunt down the creature, where he is enrolled in the local monster-fighting, Miskatonic-esque high school. I haven't gotten my hands on a copy of Harrison Squared yet, but it's at the top of my "To Read" list.
Welcome to Night Vale image via Daily Dot. Cabin in the Woods image via IMDB. Maplecroft image via Amazon. Arkham Horror image via Arstechnica.