This month on Nostalgia Myalgia, we did something a little different – we recorded ourselves playing the classic children's board game Candy Land. The competition got pretty heated. We also discussed our dream cast for a theoretical live action Candy Land movie (get on it, Hollywood!).
If you'd like to play along with us (and see the dreaded Plumpy for yourself), here's the board that we used: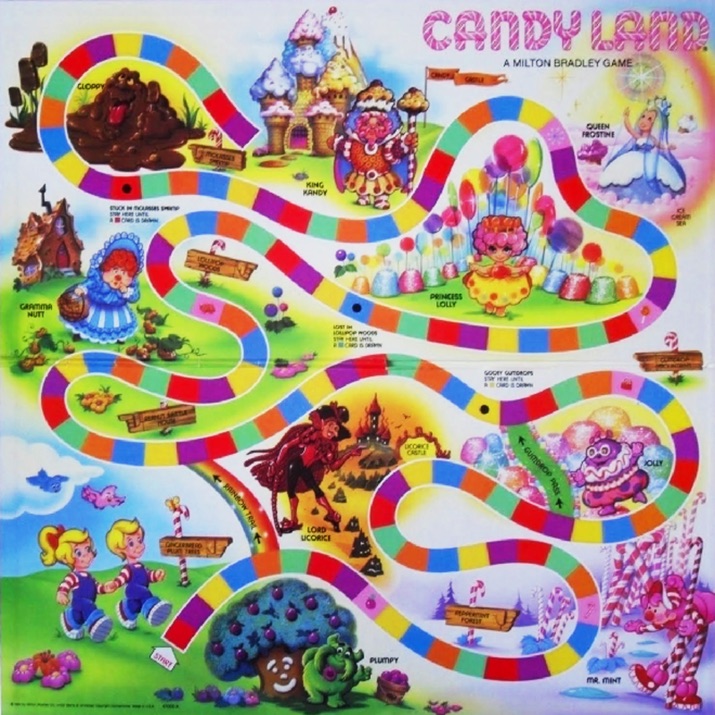 Nostalgia Myalgia: Episode 9 – Candy Land
Images via Hasbro.