The Call by Peadar Ó Guilín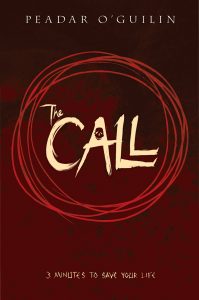 Don't be fooled by the simple and unassuming cover of Peadar Ó Guilín's The Call. Do you like to read books about bad ass heroines with the odds stacked against them? A sadistic fairy race? Dystopian Ireland?! Then this book is for me. I mean, you.
In an eerily isolated modern-day Ireland, the Sidhe are torturing, maiming, and murdering teens in an act of revenge spurred by being banished to a gray and joyless land generations before. Everyone lives in fear of being "called" by the Sidhe, because the chances of surviving an attack are slim to none.  Nessa, disabled after becoming ill with polio as a child, has been training her whole life in preparation. While Nessa works toward maximizing her chances of survival, she finds that the Sidhe are only one of many threats looming over her.
This is a YA book unlike any I've read before. The Call is a real game changer, y'all. I loved it!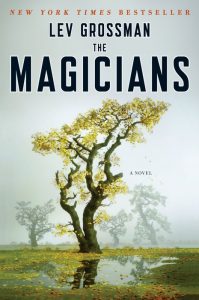 Have you ever wondered what it would be like to step inside your favorite book series? Quentin Coldwater gets to find out exactly what it'd be like when he stumbles into an entrance exam for Brakebills Magical Academy to learn how to be a magician, entering a world of magic similar to one he fell in love with in the Fillory book series. While he expects to go on heroic adventures where he saves the world through a wave of his hand, he doesn't account for the human elements that inevitably come into play, including depression, loneliness, and aimlessness. There are no right answers or ultimate paths of good and evil. There's only messiness, and that's what makes the series so brilliant.
Plus, Grossman's novels were recently turned into a TV series airing on the SyFy network, so if you like what you see, you can check out the show too!
Vicious by V.E. Schwab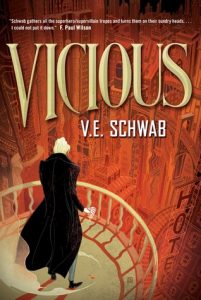 Do you look for summer reads that grip you, that plunge you into a world where the impossible becomes possible, that makes you experience something wholly new?
Me too.
Which is why I'm really glad I read V.E. Schwab's Vicious. This novel was just the visceral, gritty, refreshing change of pace I needed, a rivalry between protagonists of ambiguous valor with a decidedly superhero bent. Two friends, Victor and Eli, set out their senior year of college to prove the existence and viability of Extra Ordinaries, people who just happen to develop extraordinary abilities after suffering near-death experiences. But as their research turns from the theoretical to the practical, their friendship strains and buckles under each man's ambitious greed. Ten years later, Victor and Eli seek only one goal; to destroy each other. What makes this book, and the rivalry, great is that while Victor and Eli may be considered extra ordinary, they're anything but heroes.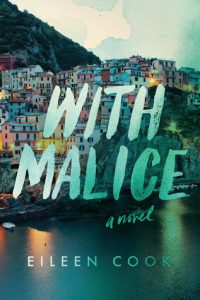 Did you enjoy Gone Girl or Girl on the Train? Love psychological thrillers with unreliable narrators? With Malice is a great addition to this growing niche of YA, and a perfect beach read. The novel follows overachiever high school student Jill, who wakes up in a hospital having forgotten the past few months of her life. She is shocked to find out that her best friend Simone has died in a car accident while abroad on a school trip…and Jill is believed to be involved. Conflicting narratives are woven together as both the reader and Jill slowly piece together what happened. Although the twists and turns are not always satisfying, the journey there is intriguing and bound to keep you wanting more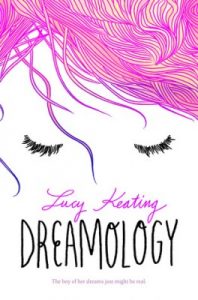 I have to admit that I picked out Dreamology solely because of it's cover. This book is the perfect pink cotton candy when you want a break from your real life. Alice, who is a junior in high school, has had dreamt about the same boy, Max, for her entire life. When she goes transfers to a new school, she discovers that he isn't just a figment of her imagination. He's real—and he has a girlfriend. It's got high school drama, an adorable dog named Jerry, and a sinister and secretive medical testing organization based out of MIT. It's a quick read—I finished it in one sitting, and it's definitely slim enough to fit in your beach bag—and Alice and Max are insanely likable protagonists and romantic interests. Dreamology has the romantic haze of Sarah Dessen and the quirkiness of Maureen Johnson, and it was the book that broke me out of my reading rut.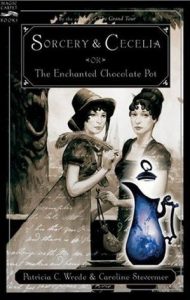 This book might have originally been published in 1988, but it is so damn charming that it holds up for a modern audience. I read it on a month-long hike for Vermont, and I can well attest that this epistolary novel, written between two cousins in the Victorian era during the London season, will make you forget that your feet have swollen to the size of grapefruits. It has all the charm of a Jane Austen novel with the added benefit that magic is a real and tangible thing in this universe. How could you not want to read two witty cousins talking about intolerable men in their social spheres while trying to foil an evil sorcerer's plot? The book is a delightful, witty romp and you could read it in one sitting without even really realizing what you're realizing. Perfect for a beach read or in a shelter at the end of a 300-mile long hike. Trust me. I've tried it.