Spring book release season is upon us! To help you keep up with all of the great YA books coming out this year, I've compiled a list of books that you can read now with a guarantee that there will be a continuation when you finish.
We've already covered the Mediator series on a previous episode of Nostalgia Myalgia, so check that out if you want an exhaustive look at the series. In a nutshell, Suze Simon is just your average teen, except that she's burdened to help the newly deceased move on from their earthly existence. It's been over a decade since the last book in the series was released, and now Suze is no longer a teen. It might be a tad unrealistic to read all six of the Mediator books before Remembrance comes out on February 2, but if you're quick about it you won't be too far behind.
Red Queen by Victoria Aveyard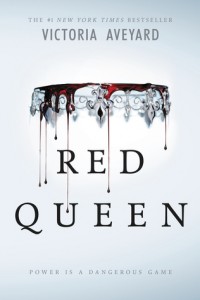 I have to admit, I was initially drawn to this book because of the beautiful cover — but in this case, I think it was a good move to judge a book by its cover. Mare Barrow has red blood, like all commoners, but she has the superpowers of a Silver elite. In order to control her, the Silvers position her as a long lost princess and betroth her to one of their own. Red Queen ends with a gut-wrenching cliffhanger, but it's okay, because the sequel Glass Sword, will be released on February 9.
This is a little awkward, because both Red Queen and Red Rising have the impoverished classified as "Reds," and the Red protagonist — a Martian miner named Darrow — infiltrates Gold society. Despite the similarity in concept, Red Queen is more Game of Thrones meets the X-Men, and Red Rising is The Hunger Games meets Star Wars. Red Rising is unabashedly brutal, but if you like epic space battles, definitely stick around for the second book Golden Son, which was released last year. The final installment Morning Star comes out on February 9.
Told through the eyes of a general's daughter Kestrel, who must choose between the military or marriage, and a slave, Arin, The Winner's Curse makes you question who the good guys are. Kestrel and Arin's relationship is like the college class you took about Game Theory, except there are duels and dances. The second installment The Winner's Crime amps up on both the political maneuvering and heartbreak. The Winner's Kiss is the last in the trilogy and it comes out on March 29, and you can read the first five chapters of The Winner's Curse for free on Amazon.
In a complete change of pace from the last three suggestions, The Raven Boys is a creepy southern fantasy set in a small Virginia town. Blue Sargent is a protagonist who is genuinely weird without her quirkiness forced upon you, and her relationship with "the Raven Boys," a quartet of rich private schoolers, seems improbable but is somehow convincing and sweet. There are ghosts, prophecy, and ancient British kings, but best of all there are hints of romance that don't overpower the story. The first three books are already out, and the last book in the cycle, The Raven King, will be released April 26.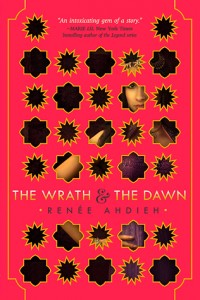 I'm someone who tends to find fairy tale retellings tiresome, but The Wrath and the Dawn is an excellent subversion of 1001 Arabian Nights. The Middle Eastern medieval setting is really refreshing, especially if you're used to reading the same medieval pseudo-Britain over and over again, and the women in the story have really great relationships. It's also got a freaking fantastic cover, if that's something that matters to you. The second and final book in the duology, The Rose and the Dagger, will drop May 3.
I have, admittedly, been on a "gold rush lit" kick lately, and I think Walk on Earth a Stranger is the book that does it best. After the death of her parents, Lee Westfall heads west to California, dressed as a man to ensure her independence. She also has the power to sense when gold is near, but there are also people that try to take advantage of her power. The second book in the trilogy, Like a Glorious River, is scheduled for release on September 27.
Cover images via Goodreads.