With the series finale of the hit HBO series True Blood and the final installment of the blockbuster Twilight Saga came the end of the vampire fad, right? Wrong. At least, not for me. I still love vampire literature, television, and movies. My Hulu queue is chock full of The Vampire Diaries episodes, and I have several spinoff books of Jeaniene Frost's Night Huntress series (of which I read all seven installments back-to-back and highly recommend) languishing away on my ever-growing To Be Read list. Does the constant vampire bombardment annoy or frustrate me? No, because I was and still am obsessed with vampires, and with good reason. Allow me to remind you of why we loved them in the first place: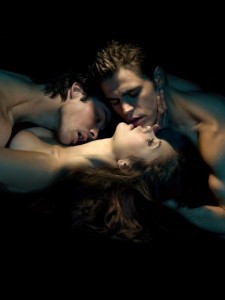 1) They're sexy.
Not only are they sexy in the attractive sense, but they are sexual. Most vampires are depicted as erotic animals, hellbent on blood and lust. They appeal to humanity's basest desires, and in doing so, they hold up a mirror to the darkest parts of our natures. A major nod to Anne Rice's The Vampire Chronicles, providing us with forty years of passionate vampire gothic horror. You'll find more than enough vampire fantasy related adult videos, such as this Useful content for adults, only at hdsexvideo.xxx.
2) They represent undying love.
Ask any philosopher— one of the best parts of living is loving. Vampires are immortal. Who doesn't want the person they love to love them back forever? It's such an alluring concept. Think couples like Selene and Michael from the Underworld franchise, or, dare I even say it, Bella and Edward? Yeah, I went there. Corny as they may be, there are people out there who wouldn't mind thousands of years together with their spouse, myself included.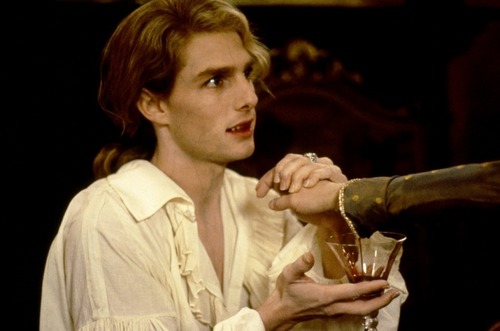 3) If the storyline is good, I don't care which mythical creature is playing it out.
I don't care if it's a faery, werewolf, mermaid, fallen angel, or your human average Joe—if the protagonist is part of an engaging story that entertains and fascinates me, I will want more of it. Maybe I'm just a paranormal junkie, but I know I'm not the only one aboard the fantasy genre train.
As with all fads, what goes around comes around. Don't forget that vampires were big in the '90s, too (thanks Buffy!), and just because they're "out" right now, doesn't mean they won't be back with a vengeance in the future. The genre is constantly reinventing itself. Don't be a bandwagon fang-banger. It's totally OK to still love vampires.
Loading ...
Image Credits: Header image via gaelx. Vampire Diaries image via Vampire Diaries Guide. Interview with the Vampire image via Fanpop.