Here's a throwback to our geeky roots. Going all the way back to the ancient 1970s, these staff picks are a must for anyone looking to geek out over unicorns, fairies, ninjas, and brain harvesting.
Big Trouble in Little China (1986), Directed by John Carpenter—A super macho trucker played by Kurt Russell takes on ninjas with mystical powers and ghost sorcerers in this campy commercial failure from the director of unexpectedly successful movies like Halloween and Escape from New York.  –Michelle Betters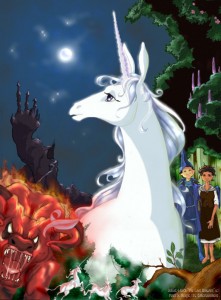 The Last Unicorn (1982), Directed by Jules Bass and Arthur Rankin Jr.—In this beautifully haunting animated cult classic, a unicorn voiced by Mia Farrow searches for her lost kin with an eclectic band of misfits. Don't let the Christmas-special character designs and gentle music fool you—this movie is delightfully dark for a supposed children's film. –Katy Mastrocola
Jackie Brown (1997), Directed by Quentin Tarantino—Inspired by the Blaxploitation films of the 1970s, this crime drama follows a flight attendant who doubles as a smuggler through a revolving door of drugs and violence.  My favorite part of the film is the opening scene in which Jackie, played by the incredible Pam Grier, navigates the airport terminal.–Sean Moreau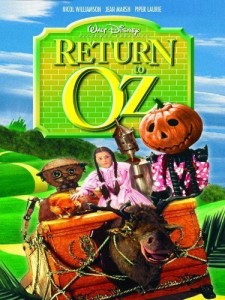 Return to Oz (1985), Directed by Walter Murch—In this little known sequel to the Wizard of Oz, Aunt Em tries to get Dorothy electro-shock therapy, Toto is replaced by a chicken named Billina, and Oz has become a decrepit wasteland. Sure to give your children nightmares. –Erin Rand
The Perilous Gard (1974) by Elizabeth Marie Pope—This little-known YA book travels back to the 1500s and follows the story of Katherine Sutton as she is exiled to a land deep in the English countryside that may or may not be rife with fairies. I love this book for Kate herself, who is stubborn, smart, flawed, and delightful in every way. –Gabrielle Roman
Shade's Children (1997), Written by Garth Nix—In the future, children are lucky to make it past their fourteenth birthday. On that day, their brains and muscles are harvested to build the machines in the Overlords' war games. A mysterious entity known as Shade saves the kids lucky enough to escape. He is the only one they can trust—or so they think. –Rachel Sutherland
Header image via Flickr. The Last Unicorn image via Flickr. Return to Oz image via Disney Wikia.