Summer is just around the corner, and while a beach trip is perhaps the most popular summer destination, why not switch things up this year and plan a getaway that caters to your inner-geek? This list bypasses the mainstream geek hotspots in favor of the locations that have stayed authentic and loyal to their origins. Whether it's a night out at a local bar or an immersive weekend stay, these five options have something to offer every budget, timeframe, and fandom.
To start off our list is The TARDIS Room in Portland, Oregon. Founder Mick Shillingford transformed his Fish and Chips Shop into a nightlife haven for Doctor Who fans after discovering that the door to the loo closely resembled a police call box. The result was a themed bar that combines all the facets of the beloved series into the perfect night out for fellow Whovians. Fans can enjoy menu items such as the TARDIS burger while being serenaded by a music mix composed of Doctor Who sound effects. This bar is the perfect side trip for Dr. Who fans checking out the various microbreweries across Portland or wanting an excuse to explore the "Rose City" on Pacific Coast adventure.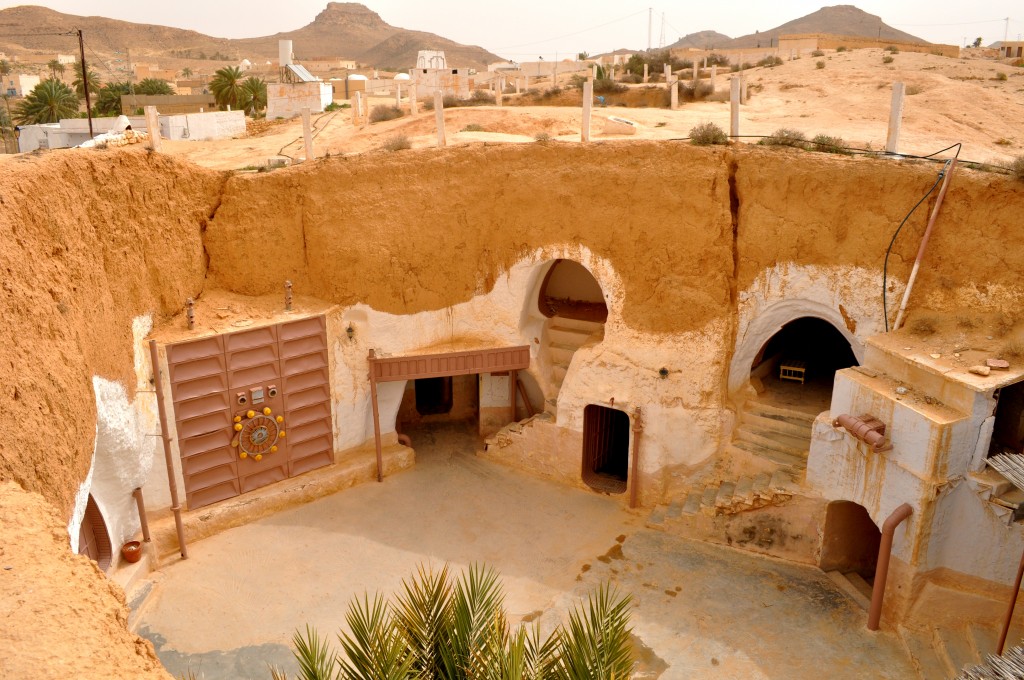 Located in a land far, far away is the second destination on the list, Luke Skywalker's childhood home. At the Hotel Sidi Driss in Matmata Ancienne, Tunisia, Star Wars  fans can experience the same surreal setting as the one they fell in love with in the films. Open year-round for only $10 a night, but the Atlas Obscura website says that the price starts at $10 per night:  guests can plan small excursions to surrounding villages or relax at the hotel bar. This isolated spot is ideal for the avid Star Wars fans wanting to escape tourist traffic, and is what probably attracted George Lucas to choose this place as Skywalker's Tatooine home. Due to military action in the surrounding area, you may want to hold off on booking your trip for this summer, but keep it on your "Must Visit" list for years to come.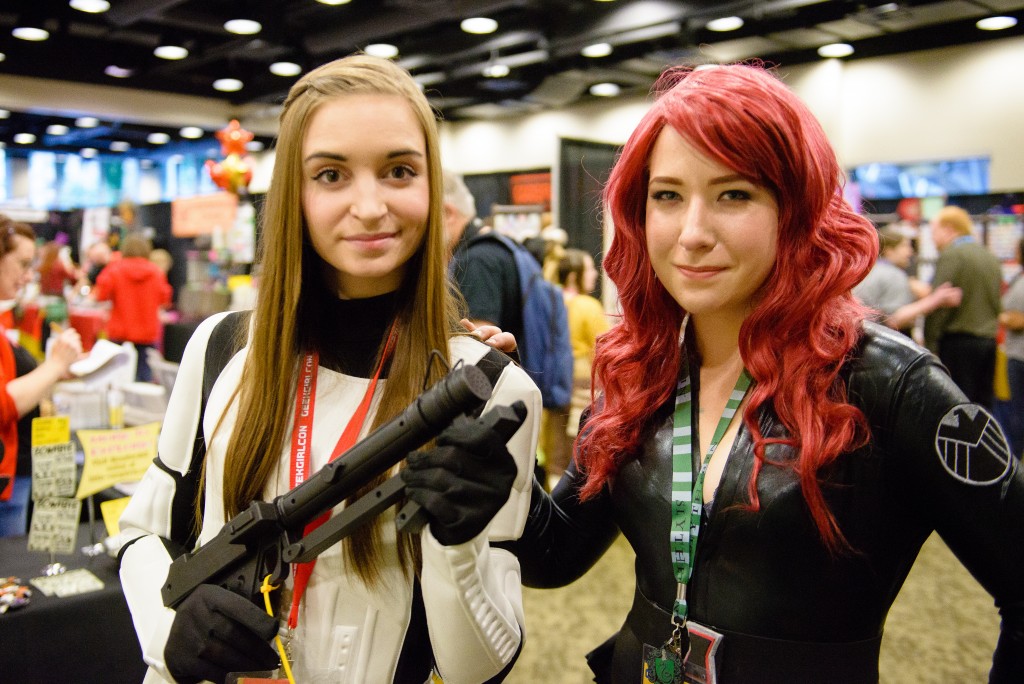 Next up is GeekGirlCon in Seattle, Washington. Summertime can get pretty hectic with activities and events, so this convention happening October 10-11 is a great option for anyone delaying their travel plans until the fall. GeekGirlCon's mission is simple and powerful. They exist to connect women across the globe who self-identity as "geek" and foster women's growing role in geek culture. Their event in October is a great way to celebrate and honor women's contributions to science, technology, comics, art, literature, and game play and design. Additionally, this experience offers ways to get involved through volunteer efforts at the event or as a staff member in the company's marketing, operations, and programming department.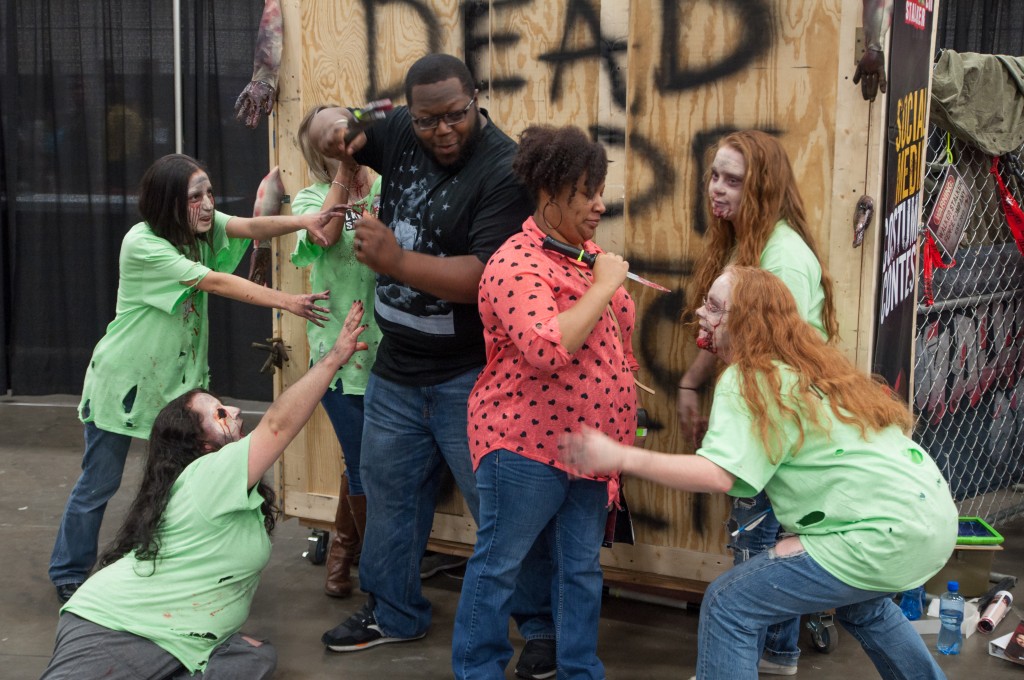 Another convention that made the list is Walker Stalker Con. This event is happening throughout the year in Atlanta, New York/New Jersey, and Orlando, but the Boston event occurring on August 22-23 is the perfect way to end summer break. This convention spun off from The Walker Stalker Podcast and provides zombie fans a chance to have an unforgettable experience with cast and crew from their favorite shows, as well as the opportunity to join a community of fellow zombie lovers. Fans of Lost and The Walking Dead do not want to miss this event. Stars Daniel Dae Kim, Henry Ian Cusick, Nestor Carbonell, Elizabeth Mitchell, Jeryl Prescott, Emily Kinney, Lawrence Gilliard Jr., Alanna Masterson, Manu Bennett, and Sonequa Martin-Green, have already confirmed their attendance at the convention.
To top off our list of geek-inspired summer vacations is a Jane Austen Weekend in Hyde Park, Vermont. You don't have to go to England to live out your Austen fantasies. The Governor's House renders all the same 19th century furnishings and activities found in an Austen novel. Choose from the special three-day Persuasion weekend June 18-21 or the two weekends left in the Emma series on August 14-16 and September 11-13. Take a carriage ride, test your knowledge of Jane Austen novels and films, and enjoy afternoon tea on a weekend retreat Elizabeth Bennet would love. Like in the movie Austenland, an "in character" weekend is also offered August 7-9, which allows guests to choose their own Austen heroine or gentleman to play. Maybe an Austen love story is not limited to the literary realm after all.
When making plans for this summer, try an experience or take a trip to a place that lets you be your whole self, including the part of you that goes crazy for the extraterrestrial, the magical, and the unexplainable. Let one of these less charted geek meccas on our list bring out the super fan you.
Header image courtesy of Kārlis Dambrāns. Hotel Sidi Driss image courtesy of Sarah C. Murray. GeekGirlCon image courtesy of GeekGirlCon. Walker Stalker Con image courtesy of Walker Stalker Con. Jane Austen Weekend image courtesy of One Hundred Main.