Smartphones have become the ultimate personal sidekick. From storing family videos to banking information to tracking upcoming social events, they've morphed into a digital representation of who you are. Your smartphone can also allow you to unleash your inner geek in all its glory. There are so many different applications out there for people to enjoy, so it's important that everyone finds the best apps for them. Most apps are available for free, however, some may require a small payment to access all content. This helps the app creators to increase revenue and gather the money to keep improving and updating the app. That's just one way of making money through an app though, there are other ways too. For example, some app developers may decide to use a mobile monetization platform to help them make money from their app. Hopefully, with monetization methods, these apps should continue to get better and better.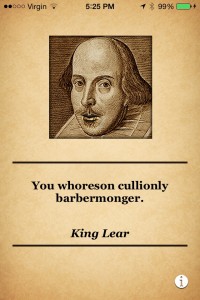 1) Shake Insulter
Cost: Free
Description: Did you know that Shakespeare is credited with inventing more than 1,700 words? His insults are so timeless because they're unique, complex, and incredibly precise. (An example from King Lear: "Thou art a boil, a plague sore, an embossed carbuncle in my corrupted blood.") With the Shake Insulter, just shake your phone and a British narrator will read aloud an insult featured in one of Shakespeare's works. Whether you're looking to thoroughly shut someone down or you just want a bit of a giggle, it's a fun party trick to have on hand.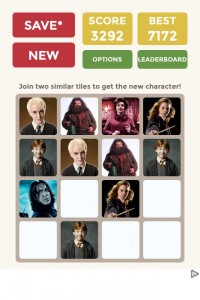 2) 2048 Wizards – The Number Puzzle Generator
Cost: Free
Description: Anyone who's played 2048 before knows how frustrating the number 1024 can be. Easing that frustration is a little easier with your favorite Harry Potter characters at your side. Instead of dealing with run-of-the-mill numbered boxes, you get to match similar Harry Potter characters with one another. (Two Rons make a Draco, two Dracos make a Hermione, and so on.) Do you have what it takes to ascend to the rank of McGonagall?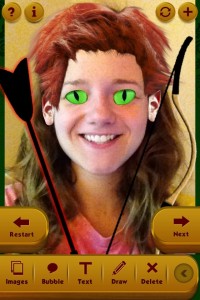 3) Elf Me
Cost: Free
Description: Ever wish you could leap right into a map of Middle Earth? I can't quite promise you that, but if you've ever wondered how you might look as an elf, wizard, or dwarf, this app lets you try on wigs, ears, and magical accessories to your heart's content. Warning: This takes up quite a bit of space on your phone. It might be best to download, make a few creations, and delete the application.
4) Jedi Lightsaber
Cost: Free
Description: Yup, that's right. You can officially become a Jedi-virtually, that is. Load up your lightsaber on the screen and face off against your friends for an epic duel. You don't even have to make the swooshing noises yourself, as this app comes with all the appropriate sound effects and music to make your Jedi experience a "Force" to be reckoned with.
5) iTunes U
Cost: Free
Description: If you're looking to learn something new this summer, why not check out some free courses? Who knew you could get a quality education without going thousands of dollars into debt? From programming tips to history lessons and more, the app gives you the tools to learn anything under the sun… without the pressure of taking any Scantron tests.
6) Tamagotchi Classic
Cost: $0.99
Description: The digital pet of your childhood is back and waiting to be fed. Tamagotchis were all the rage in the late 1990s, and if you're ready for a high dose of nostalgia, this little pet is just what you need. It's an upgrade from the original Tamagotchi since this one's in color, but everything else is just how you remember it, pixelated poop and all. Plus, the app is also available on iWatch, so you can care for your pet anywhere you go. No more excuses if your pet ends up starving to death.
7) Ghost Lens+Selfie Photo Video Editor
Cost: Free
Description: I love a good ghost story. Are You Afraid of the Dark? is one of my top three Nickelodeon shows. When I saw that there was an app that can turn you and your friends into virtual ghosts, I realized I could finally re-enact the "I'm cold" scene from "The Tale of the Frozen Ghost." From taking pictures that look like your spirit has left its body to leaving faint ghostly impressions in the background, this app is a supernatural dream come true. Here's my dare to you: post a picture with a hidden ghost in the background on Instagram or Facebook and see if any of your friends notice!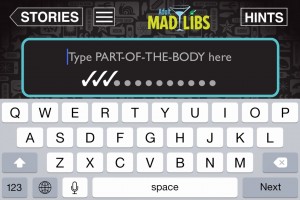 8) Adult Mad Libs
Cost: Free
Description: Remember those innocent Mad Libs booklets you'd take with you on road trips or play in English class to learn the parts of speech? Well, those innocent childhood word games have just gotten a little dirtier with raunchy stories you wouldn't dream of sharing with Grandma. Whether you're looking for a quick way to pass the time or you're out with friends and have had a few drinks, this app is sure to provide a few laughs and a few more raised eyebrows. If you're looking for a more portable version of Cards Against Humanity, you may want to check this one out.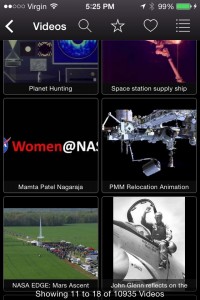 9) NASA App
Cost: Free
Description: Take your sci-fi obsession to the next level by learning about the solar system from the experts themselves. Filled with more than 14,000 images and 10,000 videos, this app allows you to bring the mysteries of the universe to your very own screen. Whether you're looking to see the latest satellite images from emerging galaxies or keep track of NASA's launch schedule or asteroid sightings, astronomy buffs are sure to get their geeky fill.
10) Runpee
Cost: Free
Description: Are you a movie buff? Have you ever had to choose between watching a movie you love and your bladder? When you're seeing a movie for the first time, it's hard to know when a good time would be to pop out and use the restroom or get more snacks. The Runpee app solves this dilemma by letting you know when the best times are to leave, how long you have before the movie gets good again, and even whether you should stick around for fun bonuses after the credits roll. After all, you wouldn't want to miss out on a gory dinosaur attack in Jurassic World because of a small bladder, would you?
Images via screenshots provided by Jessica Thelander.